Life in Coosa Christian High School
When walking the high school halls of Coosa, it is not unusual to see the following: teachers praying with students, the students pledging allegiance to the flag, and young men counting their push-ups in the hallways for their minor infractions—it helps them focus and builds their character as well as their muscles. You may also witness them holding the door open for young ladies to enter first, seeing students learning to shake hands, look adults in the eyes, and reply politely when speaking to others.
Students are bright, funny, sensitive, and resilient; they are capable of so much more than society requires of them. We must invest in Gen Z (born after 1996) and help them navigate this world with a Christian perspective. They need us to demand more of them, hold them accountable, and let them know they are unconditionally loved. Please join us in our efforts to take ordinary students and make them extraordinary spiritually, academically, and physically.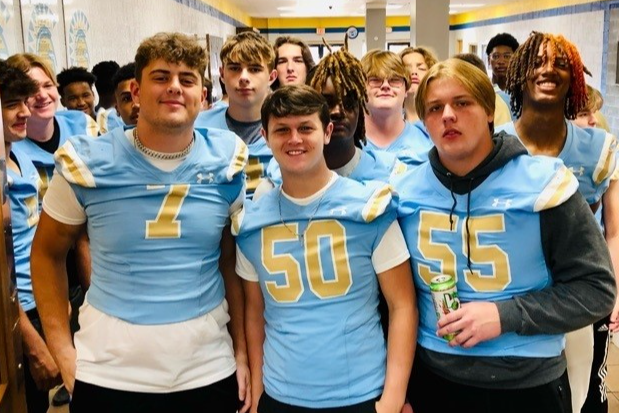 Letter From the Principal
Parents,
Your children are your most important possession. It is important that the education they get compliments rather than contradicts the spiritual and moral values you are teaching at home.
At CCS, we recognize your awesome responsibility and are committed to helping you. We teach Biblical values and help your children apply them in their everyday experiences. While your student is learning these important truths, he is also getting a quality education.
Our experienced teachers not only impart knowledge, but they also have a genuine concern for each student in their care. If you want the best for your student; if you want him to receive spiritual training along with a superior academic program; if you want him to be associated with other young people with similar values; then we invite you to consider CCS. Please call us at 547-1841 for more information on how we can help you provide the proper spiritual foundation for your student.
Sincerely,
Amanda Justus
Principal
"But seek ye first the kingdom of God, and his righteousness; and all these things shall be added unto you." - Matt. 6:33