Parents the new 2022/2023 Elementary school supply list is now available, click here to view the supply lists!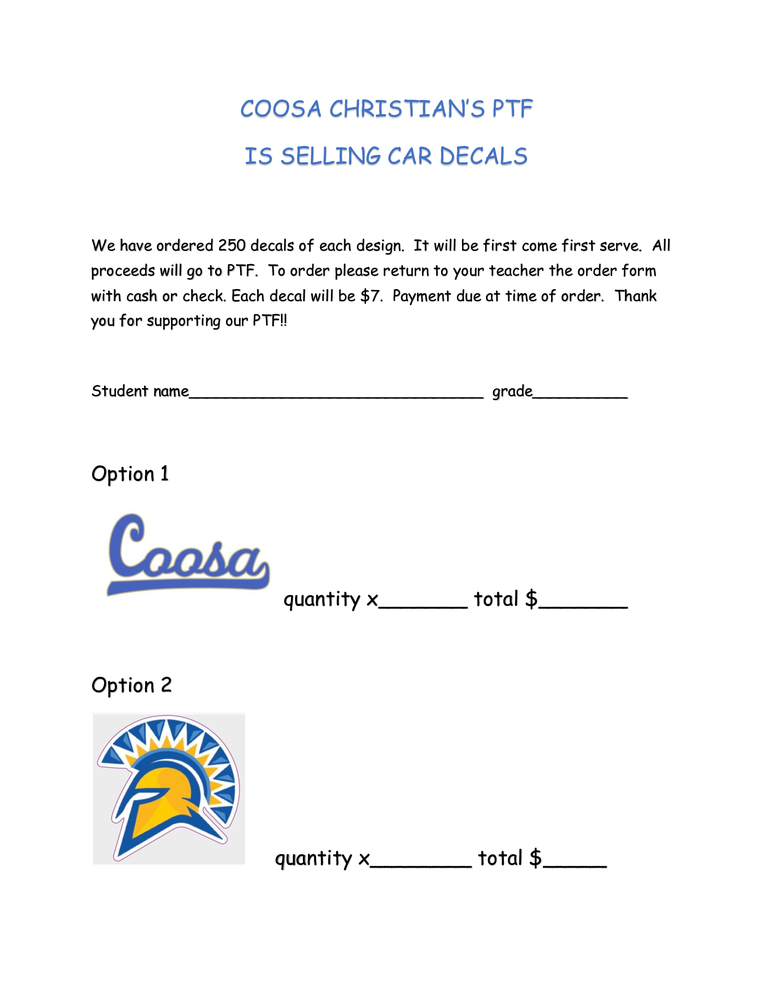 COOSA CHRISTIAN'S PTF IS SELLING CAR DECALS We have ordered 250 decals of each design. It will be first come first serve. All proceeds will go to PTF. To order please return t...
Coosa Christian School Named National Beta School of Merit Gadsden, Al 2021/2022 is proud to announce that Coosa Christian is a 2021-2022 National Beta School of Merit. The sc...